---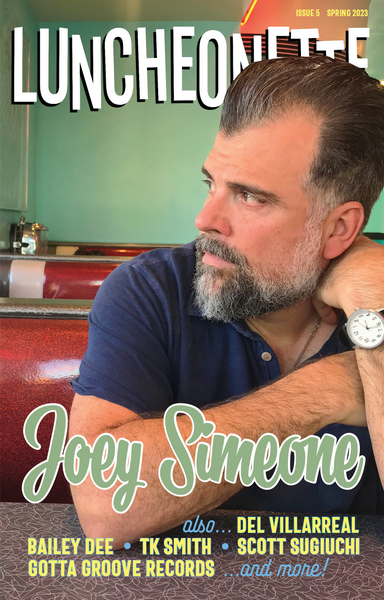 Luncheonette Magazine - ISSUE 5 - SPRING 2023 - PRE-ORDER!
Regular price $10.00
LUNCHEONETTE MAGAZINE!   PRE-ORDER! 
ISSUE 5, Spring 2023
Quarterly Music and Art Magazine

Cover: Joey Simeone
Featuring: Bailey Dee, TK Smith, Scott Sugiuchi, Gotta Groove Records, Del Villarreal and more!
Details: Full color, digest-sized publication with perfect bind, At least 100 pages.
PRE-ORDER!