---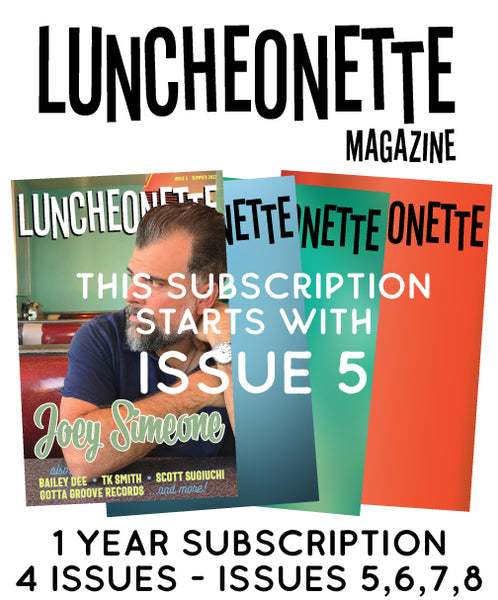 Luncheonette Magazine - 1 Year Subscription - Issue 5, 6, 7, 8
Regular price $40.00
LUNCHEONETTE MAGAZINE!
1 YEAR SUBSCRIPTION
4 ISSUES - This Subscription includes Issues 5, 6, 7, 8

Publication Schedule:
Issue 5, Spring 2023 : Ships JulY 2023
Issue 6, Summer 2023 : Ships September 2023
Issue 7, Autumn 2023 : November 2023
Issue 8, Winter 2023 : January 2024
Save on shipping by subscribing! Shipping will only be charged for 1st issue of your subscription, at time of subscribing! Free shipping on the three following issues! 
This subscription begins with Issue 5, which ships out July 2023

Details: Full color, digest-sized publication with perfect bind, at least 100 pages each issue.